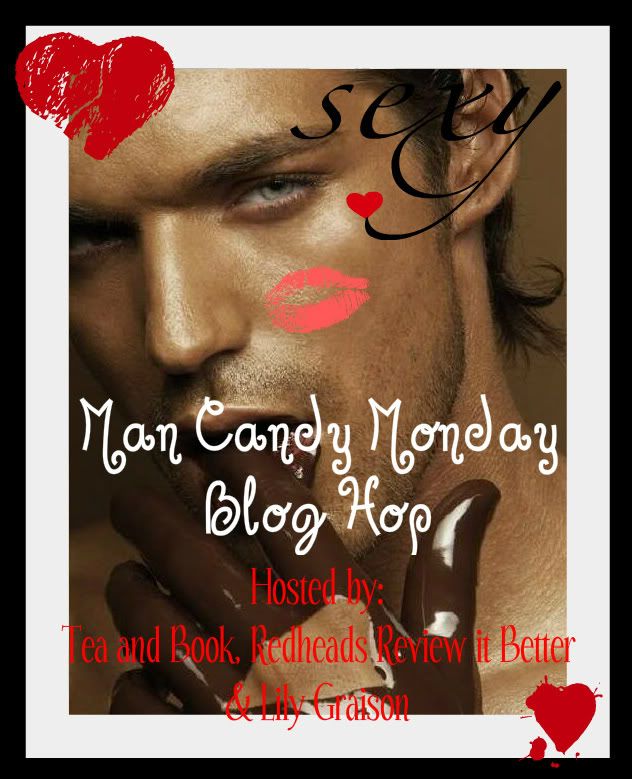 Man Candy ...It Makes Mondays So Much Better...
This week, I'm taking everyone on a Tour Of Italy! Is anyone familiar with comedian Eddie Izzard? If not, you've got to watch his older special, 'Dressed To Kill'! I mention it because he refers often to Italian men as being the only men who can appear sexy and manly while riding on a scooter and waving and yelling in sultry tone, 'Chow'. I have to agree...lol.

First up is Raoul Bova. Click
here
to learn more about this Italian Man-Candy!
Date of Birth14 August 1971, Rome, Lazio, Italy

Nickname Rollo

Height 5' 11¼" (1.81 m)

Mini Biography
Raoul Bova was born in a Roman white collar family, his father was an employee and his mother a housewife. He has two sisters who he is close to. His passion in his youth was swimming and he became a champion at 16. He performed his military duty in the "Bersaglieri" and he studied at the ISEF but didn't finish in order to begin an acting career. His first role was in "Una storia italiana", a TV movie, and his
debut
in cinema was in "Piccolo grande amore" by Carlo Vanzina. He quickly became a star in Italy. But tired of being always considered a sex symbol unable to play deep roles, he started shooting movies a little more complex like "Rewind" where he plays a terrorist, "I cavalieri che fecero l'impresa" where he plays the role of a medieval man whose soul is possessed by the devil, or "La frontiera" where he plays an Austrian officer, or saint Frances in "Francesco". And finally a great Italian-Turkish director, Ferzan Ozpetek, gave him the role of Lorenzo in "Facing Windows", his most complicated and introverted character that he portrayed with application and passion, becoming a respected young actor rather than a sex symbol. In private life Bova is a happy husband and father, very close to his wife and their children Alessandro Leon and Francesco.
Next up is footballer, Fabio Cannavaro.
Click
here
to study up on Fabio!
| | |
| --- | --- |
| Daniela | (? - present) 3 children |
Trivia
Soccer player, starting his professional career at Napoli.
His brother, Paolo (born in 1981) is also a soccer player and currently playing for FC Parma.
Has two sons named Christian (b. July 17th 1999) and Andrea (b. October 20th 2004) and one daughter named Martina (b. December 22nd 2001).
Has played for Napoli (1992-1995), Parma (1995-2002), Inter Milan (2002-2004) and Juventus (since 2004). In 1999, he won the UEFA Cup and the Italian Cup.
Has two siblings, Paolo and Renata.
Captain of Italian National Team. Wears #5 for Italian National Team and #28 for his club Juventus.
He played for Italy in the 1998, 2002, & 2006 FIFA World Cup of Soccer.
Captained the Italian Soccer team to victory at the 2006 Fifa World Cup. To date, he has collected 100 caps.
Was voted "sexiest player" of the 2006 World Cup.
Best player in the world according to FIFA in 2006.
After the World Cup, Fabio was signed to Real Madrid C.F. in Madrid, Spain. Wears the #5 shirt.
His younger brother, Paolo, is also a defender, and plays for Napoli. The two brothers played alongside each other at Parma from 2000 until 2002 when Fabio left for Internazionale.
Where Are They Now
(July 2006) Won Fifa World Cup in Germany
Last, I give you Alessandro Terrin.
I don't think I have to say anything else.
Full name:
Alessandro Terrin
Gender:
Male
Height:
6'4" (193 cm)
Weight:
209 lbs (95 kg)
Born:
July 11, 1985 (Age 26)
in
Dolo, Venezia, Italy
Affiliations:
Fiamme Gialle, Castelporziano
Country:
Italy
Sport:
Swimming
And so our Tour Of Italy ends for this fine Monday. Hmmm...Come back next Monday for a new geography lesson. Wonder where our travels will take us? Glasgow? Dublin? Budapest?
How to join in:
-You should run a book blog or be an author with blog. Because most pictures may contain some nudity, the blog should mainly be 18 & over.
-Make a separate post for Man Candy Monday on your blog.
-Copy the html for the button above and place it at the top of your post.
-Tell us who your man candy for the week is and post pictures. (Of course if you are shallow like me and don't know the model's name, that's ok too)
-Place your name and blog title in the linky below and the url for a direct link to your post.
-Check out the other sites participating. Make sure you leave a comment about the delectable men featured.
-Contact me (

redheadsreviewitbetter@gmail.com

), Lily (

lily.graison@gmail.com

) or Shauni (

teaandbook@yahoo.com

) with any questions!
- Moíra ♣